I'm 42″ tall now, so last weekend Dad took me to Six Flags. We did lots of the little rides, and a few of the bigger rides too.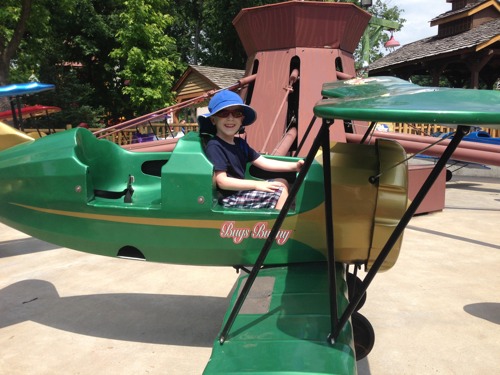 We even went on the Screamin' Eagle, the huge old wooden roller coaster. It was really scary for me, but after we finished I decided I really liked it.
We took a real working steam train on a ride around the park.
We were going to go on another roller coaster, but I chickened out at the last minute. Then it was time for lunch. During lunch it started to rain heavily, with no end in sight so we went home early. I was tired anyway.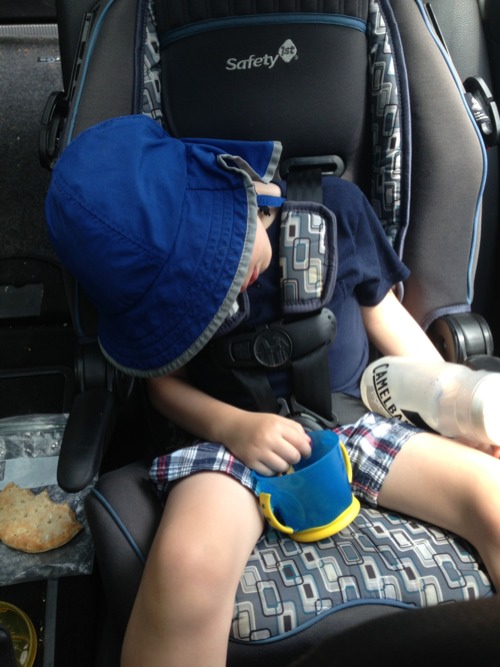 The trip to the fun park was great and I hope to do it again soon!