For the third year in a row I ran the Kids ¼ Mile Dash at the Macklind Mile race last weekend. First Daddy and Grandma ran their races. Then it was my turn. I started with Grandpa.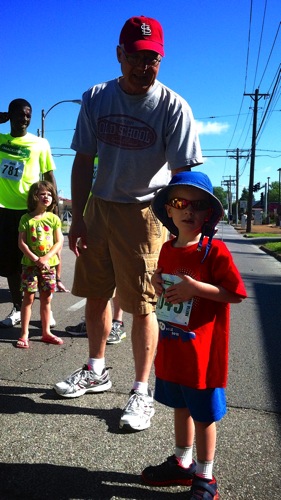 Then the race started and I was flying.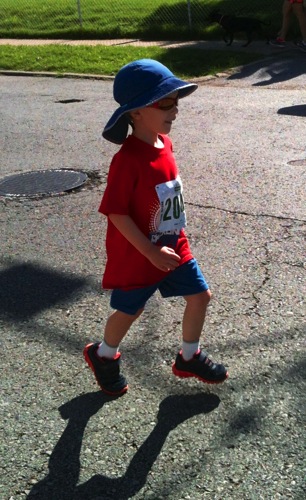 I was running neck and neck with our neighbor until she fell and I passed her.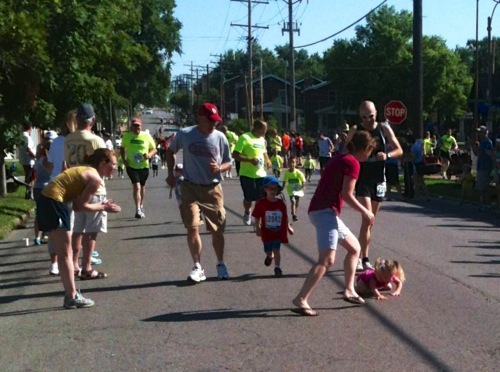 Finally, the finish line!